Sold – Class 5 for sale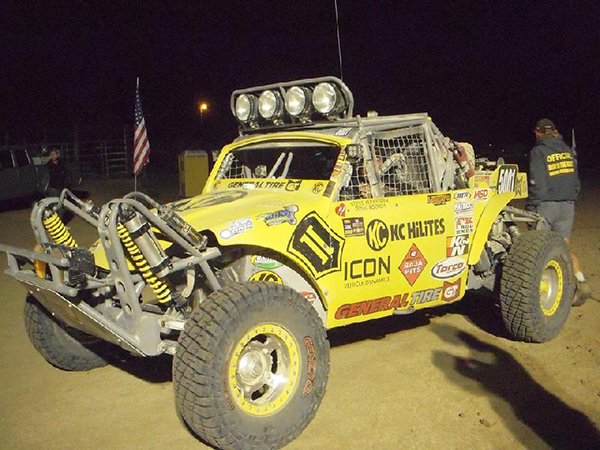 One of the best Class 5 race cars out there. The car was built four years ago and has won 3 Class Championships and currently leads the points in Best in the Desert. This car has only the best of components:
Front suspension starts with a custom 6 in. wider beam and AMS style boxed front trailing arms that deliver 16 inches of travel with 10" 2.5 ICON double bypass and 10" 2.0 ICON coilovers.
Rear suspension has 3×3 trailing arms with Summers Brothers' outboard hubs with 18″ of travel using 16" 2.5 ICON ZETA racing shocks and 14" 2.5 ICON coilovers.
Engine: Wiks Racing Engines Type IV 2820cc, dual 44 Webers.
Transaxle: RC Trans prepped Mendeola 4D.
Fuel Cell: 22 gallon Jaz fuel cell
Ignition: dual MSD HVC modules and coils
Tires: 31 front 33 rear General Tire Grabbers
Wheels: BTR
Seats: Beard ultras
Brakes: front: CNC / rear: Summers Brothers
Steering: Fortin
Lights: KC HiLiTES
Lots of extras.
$45,000 race ready or $40,000 once it leaves the race course … or make me an offer. Serious inquires only, no lowballers.
Moving to a different class.
Car is based in Las Vegas, Nevada
Price: $45,000
More photos: